Massage Therapy – Welcome !
For Massage Therapy, I invite you in the heart of Chexbres for massages such as relaxation massage, remedial massage, hot stone, lymphatic drainage, pregnancy massage and Hawaiian bodywork. Also available are beauty treatments.
I have completed a two year full time study with a diploma in remedial massage. With over ten years experience, I am recognised by the ASCA foundation.
In addition, I am a Swiss trained and qualified beauty therapist.
Whether it is to relax, to ease pain, to treat headaches, to take a break or to strengthen your immune system, professional massage is here supporting your well-being !
Véronique Flanagan-Michaud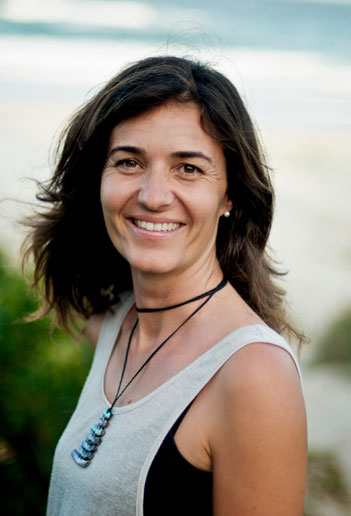 "Her touch is full of integrity and her energy is as strong as nurturing"
"Hands that heal through an incredibly deep and wonderfully relaxing massage experience."
"Véronique est à l'écoute de notre corps, pour nous faire bénéficier de son expérience thérapeutique. Un toucher à la fois délicat et profond qui nous procure soulagement et détente. Vraiment efficace pour mon mal de dos. Merci Véronique."
"Non seulement ses massages sont délicieusement bienfaisants, mais Véronique entre véritablement en dialogue avec vos muscles, vos tendons, votre colonne vertébrale, décelant et apaisant les tensions, les noeuds, repérant les inflammations. L'accueil chaleureux, le souci du détail, la sérénité du lieu contribuent aussi à faire de ces massages des moments magiques, réparateurs, ressourçants."
"J'apprécie beaucoup l'écoute bienveillante de Véronique, durant le temps qu'elle prend avant et après les soins, pour connaître mes ressentis et besoins. Ses massages sont comme des voyages au coeur de la détente et du bien-être. Une destination fort agréable !"
"Aucune masseuse ne vaut Véronique. Un pure moment de détente. A tester sans hésitation."
This treatment begins with deep relaxation: a warm infused foot bath and gentle stretching movements for the neck, arms and hands. Aromatherapy compresses introduce you to a holistic facial that includes mask treatments to nourish, nurture and renew. Soft brushes are used to stimulate the skin's natural balancing and regenerative impulses. The result is a radiant complexion and a remarkable feeling of lightness and inner balance.
The perfect treatment for rejuvenating a fatigued skin. The process begins with a warm infused foot bath. Aromatherapy compresses, a herbal steam bath and purifying clay mask encourage deep cleansing. Gentle lymph stimulation promotes a renewed sense of well being and a healthy, radiant complexion. A rhythmic conditioner, nourishing mask and soothing décolleté massage complete the treatment, leaving you refreshed and revitalised.
This balancing treatment allows you to reconnect with your own rhythm. Relaxation begins with a warm infused foot bath and moisturising treatment for the legs, feet, arms and hands. The face is cleansed following warm aromatherapy compresses. Gentle, rhythmical hand and brush strokes stimulate the movement of lymph. Next, a nourishing mask specific to your skin condition is applied, followed by a décolleté massage. Stress and tension melt away, and you leave with renewed equilibrium.
Perfect for when the needs of the skin are great but time is scarce. A nurturing facial treatment to restore balance and radiance to each skin condition, where enveloping aromatherapy and lymph stimulation brush and hand strokes gives an impression of time expanding unexpectedly. Effective and wholesome.
Time for your skin to take a deep breath and reveal its radiance. First, a warm sage foot bath draws energy and stress away from the head. The skin is relaxed and prepared for cleansing with warm aromatherapy compresses. Herb-infused steam softens pores, enabling the cleansing clay mask to absorb excess oil. Gentle hand and brush strokes stimulate lymph movement bringing a cleansing impulse to the skin.
The ideal treatment for skin showing impurities and a tendency to inflammation. Herbal steam softens and opens pores in preparation for the deep-cleansing clay mask, which absorbs excess oil. A rhythmic conditioner and appropriate day care complete this effective treatment. Your skin feels soothed, purified and radiant.
Menu Massage Chexbres
All services are strictly professional