Massage Chexbres – Introduction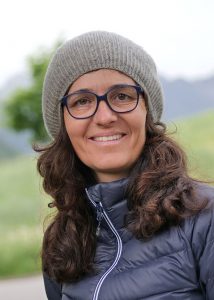 Massage Chexbres
First some Massage Chexbres history. It all started in 2007, when I went to Hawaii for the first time to learn the subtleties of the Lomi Lomi, a unique bodywork with roots anchored deep in the Hawaiian tradition. Since then, I have embarked in the lifelong learning of this bodywork with Penny Prior, teacher from the lineage of Kahu Abraham Kawai, Hawaiian Master, also known as Kahuna.
To further deepen my understanding of the human body and massage therapy, I returned to the classroom in Australia and completed my diploma of remedial massage under the supervision of M. Jeff Murray, Director of Sports Massage for the Sydney 2000 Olympic and Paralympic Games. For two years, I studied in order to be recognised and reimbursed by insurances.
Since then, I have enriched my practice with new techniques learned as part of an ongoing further education and now I apply them at my  Massage Chexbres Studio. This allows for a tight connection to the therapeutic world, a fine tuning of skills in a world in constant evolution.
Also, I am a Swiss-qualified beauty therapist recognised by the international body CIDESCO (Comité International d'Esthétique et de Cosmétologie).
Please enjoy my service at Massage Chexbres.
More than just a massage, I am actually offering ten years of professional experience, knowledge acquired from the Hawaiian tradition over years of study, and a touch of Australia since my formal studies have been completed there.