Cancellation is preferred 24 hours prior to appointments made from our Massage Chexbres menus. Within 24 hours, full payment may be required.

Reimbursement of treatment listed on our Massage Chexbres menu. Please check with your insurance company to confirm that the therapist and the modality chosen is indeed reimbursed by your « assurance complémentaire ».

All services are strictly professional
Please visit our FACEBOOK page for latest news and special offers. For special requests or to get in touch, please use our contact page.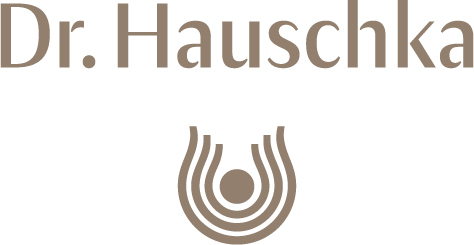 Signature Treatment (by Elisabeth Sigmund)
This treatment begins with deep relaxation: a warm infused foot bath and gentle stretching movements for the neck, arms and hands. Aromatherapy compresses introduce you to a holistic facial that includes mask treatments to nourish, nurture and renew. Soft brushes are used to stimulate the skin's natural balancing and regenerative impulses. The result is a radiant complexion and a remarkable feeling of lightness and inner balance
Price
Rejuvenating treatment
The perfect treatment for rejuvenating a fatigued skin. The process begins with a warm infused foot bath. Aromatherapy compresses, a herbal steam bath and purifying clay mask encourage deep cleansing. Gentle lymph stimulation promotes a renewed sense of well being and a healthy, radiant complexion. A rhythmic conditioner, nourishing mask and soothing décolleté massage complete the treatment, leaving you refreshed and revitalised.
Price
Balancing treatment
This balancing treatment allows you to reconnect with your own rhythm. Relaxation begins with a warm infused foot bath and moisturising treatment for the legs, feet, arms and hands. The face is cleansed following warm aromatherapy compresses. Gentle, rhythmical hand and brush strokes stimulate the movement of lymph. Next, a nourishing mask specific to your skin condition is applied, followed by a décolleté massage. Stress and tension melt away, and you leave with renewed equilibrium.
Price
"Me-Time" treatment
Perfect for when the needs of the skin are great but time is scarce. A nurturing facial treatment to restore balance and radiance to each skin condition, where enveloping aromatherapy and lymph stimulation brush and hand strokes gives an impression of time expanding unexpectedly. Effective and wholesome.
Price
Cleansing treatment
Time for your skin to take a deep breath and reveal its radiance. First, a warm sage foot bath draws energy and stress away from the head. The skin is relaxed and prepared for cleansing with warm aromatherapy compresses. Herb-infused steam softens pores, enabling the cleansing clay mask to absorb excess oil. Gentle hand and brush strokes stimulate lymph movement bringing a cleansing impulse to the skin.
Price
Clarifying treatment
The ideal treatment for skin showing impurities and a tendency to inflammation. Herbal steam softens and opens pores in preparation for the deep-cleansing clay mask, which absorbs excess oil. A rhythmic conditioner and appropriate day care complete this effective treatment. Your skin feels soothed, purified and radiant.
Price